Tickers: XTSX:GAIA
Tags: #Cannabis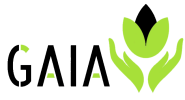 Vancouver, British Columbia - TheNewswire - November 26th 2019 - Gaia Grow Corp. (TSXV:GAIA) (the "Company" or "Gaia") provides the following update to its shareholders:
Gaia is proud to announce the yield of its inaugural hemp crop, with a multi-stage yield almost 4200 bales of hemp tips and 500 bales of fibre stalks. 1950 of the bales of the tips have been trucked to a secondary location awaiting processing. This also leaves a smaller bale storage footprint on the Rockyview lands, allowing for better access for the farming team to complete field cleanup and get ready for the rotational crops they'll be planting next year. Over the past few weeks the team has been working on the task of stacking and shipping bales as well as final field cleanup. Final tests for full Certificates of Analysis are underway and will compliment the favourable test results that the crop has already received through its process of intermittent testing throughout the grow period.
The Gaia team has applied sound crop science, agronomy and farming techniques to grow and secure the 2019 harvest. With a successful 2019 harvest behind us, the Gaia team will be planning next year's crops over the winter and will announce 2020 plans as they are solidified over the winter months.
"It's been an exciting year for us all as we started down this path, and in a short period of time we have achieved all of our internally-set planting, harvesting and yield goals from start to finish this year" says Frederick Pels, CEO of Gaia Grow Corp. "With 4700 Bales, or approximately 4.2 Million pounds of hemp, Gaia performed exceptionally well. Management has been facilitating sales of the 2019 inaugural crop, as well as we have been in discussions relative to the expansion of our Alberta operations and we look forward to keeping our shareholders updated with our progress over the coming months."
Neither the TSX Venture Exchange nor its Regulation Services Provider (as that term is defined in policies of the TSX Venture Exchange) accepts responsibility for the adequacy or accuracy of this release.
CAUTIONARY AND FORWARD-LOOKING STATEMENTS
This news release contains forward-looking statements and forward-looking information within the meaning of applicable securities laws. These statements relate to future events or future performance. All statements other than statements of historical fact may be forward-looking statements or information. Forward-looking statements and information are often, but not always, identified by the use of words such as "appear", "seek", "anticipate", "plan", "continue", "estimate", "approximate", "expect", "may", "will", "project", "predict", "potential", "targeting", "intend", "could", "might", "should", "believe", "would" and similar expressions.
Forward-looking statements and information are provided for the purpose of providing information about the current expectations and plans of management of the Company relating to the future. Readers are cautioned that reliance on such statements and information may not be appropriate for other purposes, such as making investment decisions. Since forward-looking statements and information address future events and conditions, by their very nature they involve inherent risks and uncertainties. Actual results could differ materially from those currently anticipated due to a number of factors and risks. These include, but are not limited to, the risks associated with the hemp industry in general such as operational risks in growing; competition; incorrect assessment of the value and potential benefits of various transactions; ability to access sufficient capital from internal and external sources; failure to obtain required regulatory and other approvals and changes in legislation, including but not limited to tax laws and government regulations. Accordingly, readers should not place undue reliance on the forward-looking statements, timelines and information contained in this news release.
Copyright (c) 2019 TheNewswire - All rights reserved.