Tickers: XTSX:GAIA
Tags: #Cannabis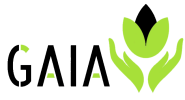 Vancouver, British Columbia - TheNewswire - November 27, 2019 - Gaia Grow Corp. (TSXV:GAIA) (the "Company" or "Gaia") is pleased to provide the following corporate update to its shareholders:
In addition to the previous gross yields that Gaia has previously commented on, management has fielded multiple calls and emails from various interested investors relative to the intermittent and final testing of the crop that Gaia has been carrying out on its 1494.39 acres seeded with X59 hemp in Rockyview County, Alberta. Gaia's management team is excited to report that per its original plans and overall expectations, the test results received from multiple labs have come back with the most positive results:
- Cannabinoid Potency: Within the upper percentiles of the limits of X59 genetics
- Microbiology: Pass
- Pesticides (full Health Canada required spectrum): Pass
- Heavy Metals: Pass. The soil reports completed by Gaia's Agronomy partner at the start of the year before planting reflected that there was no presence of heavy metals, so there was no expectation or possibility of heavy metals of being leached into the plants. An independent lab test confirming this has been obtained as well.
As of early November, samples of the dried hemp product have been circulated to a variety of existing processors and a soon-to-be-operational cultivator (with processing ability) with the intent of continuing sales discussions that have been developing since earlier this year. It is common for any licensed party interested in purchasing product to conduct its own internal and/or third-party tests to ensure accuracy and confidence in the results Gaia obtained through its own processes. This due diligence process is currently ongoing with a number of interested parties. Management looks forward to reporting further information regarding these sales efforts in the coming weeks.
"Having a fully tested and compliant product has always been a prerequisite of our success" says Frederick Pels, CEO of Gaia. "With positive test results, we maximize the value of our product and ensure positive and longstanding transactions as we forge our sales agreements for this crop and the growing seasons ahead."
Neither the TSX Venture Exchange nor its Regulation Services Provider (as that term is defined in policies of the TSX Venture Exchange) accepts responsibility for the adequacy or accuracy of this release.
CAUTIONARY AND FORWARD-LOOKING STATEMENTS
This news release contains forward-looking statements and forward-looking information within the meaning of applicable securities laws. These statements relate to future events or future performance. All statements other than statements of historical fact may be forward-looking statements or information. Forward-looking statements and information are often, but not always, identified by the use of words such as "appear", "seek", "anticipate", "plan", "continue", "estimate", "approximate", "expect", "may", "will", "project", "predict", "potential", "targeting", "intend", "could", "might", "should", "believe", "would" and similar expressions.
Forward-looking statements and information are provided for the purpose of providing information about the current expectations and plans of management of the Company relating to the future. Readers are cautioned that reliance on such statements and information may not be appropriate for other purposes, such as making investment decisions. Since forward-looking statements and information address future events and conditions, by their very nature they involve inherent risks and uncertainties. Actual results could differ materially from those currently anticipated due to a number of factors and risks. These include, but are not limited to, the risks associated with the hemp industry in general such as operational risks in growing; competition; incorrect assessment of the value and potential benefits of various transactions; ability to access sufficient capital from internal and external sources; failure to obtain required regulatory and other approvals and changes in legislation, including but not limited to tax laws and government regulations. Accordingly, readers should not place undue reliance on the forward-looking statements, timelines and information contained in this news release.
Copyright (c) 2019 TheNewswire - All rights reserved.