Tickers: XTSE:SBG.H, XTSX:SBG.H, XTSX:GAIA
Tags: #Mining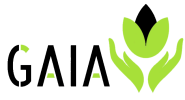 Vancouver, British Columbia - TheNewswire - August 28, 2019 - Gaia Grow Corp. (TSXV:GAIA) (the "Company") or "Gaia") is pleased to report on the Company's 1,494.39 acres of hemp in Rocky View County, Alberta. Through constant visits and oversight by management, the plants are healthy and growing strong. Current measurements in the fields are between 4.5-5 ft tall in the first field, planted in mid-June and 3.75-4.5 ft in the second field, planted about 10 days after.
Samples of the crop have been taken and sent for heavy metal, cannabinoid and other Health Canada-required testing as of August 27, 2019.
Interested investors and followers can see our progress for themselves via:
Further growing updates will be provided in due course as progress continues while harvest is expected in the fall.
"The crop is really a sight to behold" says Frederick Pels, CEO of Gaia. "The weather in Southern Alberta has cooperated very well with our needs and has given our crop the ability to grow tremendously fast and strong over the past several weeks. Our team is now in a position to facilitate and actively pursue off-take negotiations which will hopefully come to fruition this fall. We are currently in several discussions with potential off-takers and will advise the market as soon as any developments become definitive."
As a corporate update, Gaia has become cross-listed on the Frankfurt B?rse Exchange with stock symbol GG0 as of August 27, 2019. This will facilitate international investors' access to the stock for trading and investment purposes. Gaia's internal compliance team is also actively working on DTCC eligibility for US investors and financial institutions to gain access to trading and investing in Gaia's stock as well.
Option Grant
The Company also wishes to announce that it has granted incentive stock options to purchase a total of 3,850,000 common shares at a price of $0.10 per common share to the Company's management team and its board of directors. The options are exercisable for a 60-month period ending 60 months from the date of grant.
Neither the TSX Venture Exchange nor its Regulation Services Provider (as that term is defined in policies of the TSX Venture Exchange) accepts responsibility for the adequacy or accuracy of this release.
CAUTIONARY AND FORWARD-LOOKING STATEMENTS
This news release contains forward-looking statements and forward-looking information within the meaning of applicable securities laws. These statements relate to future events or future performance. All statements other than statements of historical fact may be forward-looking statements or information. Forward-looking statements and information are often, but not always, identified by the use of words such as "appear", "seek", "anticipate", "plan", "continue", "estimate", "approximate", "expect", "may", "will", "project", "predict", "potential", "targeting", "intend", "could", "might", "should", "believe", "would" and similar expressions.
Forward-looking statements and information are provided for the purpose of providing information about the current expectations and plans of management of the Company relating to the future. Readers are cautioned that reliance on such statements and information may not be appropriate for other purposes, such as making investment decisions. Since forward-looking statements and information address future events and conditions, by their very nature they involve inherent risks and uncertainties. Actual results could differ materially from those currently anticipated due to a number of factors and risks. These include, but are not limited to, the risks associated with the hemp industry in general such as operational risks in growing; competition; incorrect assessment of the value and potential benefits of various transactions; ability to access sufficient capital from internal and external sources; failure to obtain required regulatory and other approvals and changes in legislation, including but not limited to tax laws and government regulations. Accordingly, readers should not place undue reliance on the forward-looking statements, timelines and information contained in this news release.
Copyright (c) 2019 TheNewswire - All rights reserved.