Tickers: XTSE:SBG.H, XTSX:SBG.H, XTSX:GAIA
Tags: #Mining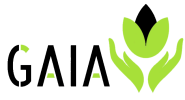 Vancouver, British Columbia - TheNewswire - September 30, 2019 - Gaia Grow Corp. (TSXV: GAIA) (the "Company" or "Gaia") is pleased to provide the following insights regarding harvesting:
Gaia had completed one-third of its harvesting before unfavourable weather began in the region. The Company anticipates that harvesting will resume this week, pending weather conditions, as conditions look favourable moving forward.
Further information regarding the planted crop and our harvest:
--The cultivar planted is a X59, sourced from a pedigreed seed producer in Manitoba. This cultivar is known to be able to withstand periods of cold and still be fiscally viable.
--Harvesting is just over one-third complete and as soon as the ground moisture conditions allow, we will be back in the fields on a 18-24 hour-per-day push to finish this crop harvesting off.
--The crop carries insurance (see news release dated August 20th, 2019).
--As we have heard from our agronomists, contract farmers and other agricultural professionals in Alberta, we expect to have a long, warm, dry October to help us finish the harvesting, drying, baling and transport of the crop.
"The timeline for our harvest has been pushed back due to weather, but with over one-third of the harvest complete, we don't have much left to go" says Frederick Pels, CEO of Gaia. "I am eagerly awaiting an improvement in the weather so we can resume what we've started. Our team is committed to completing this harvest as soon as possible and with only two-thirds remaining, I anticipate it to move very quickly. Upon completion, we can move to implement Gaia's further growth plans and drive substantial value to shareholders."
For further information, contact Frederick Pels, Chief Executive Officer of Gaia, at This email address is being protected from spambots. You need JavaScript enabled to view it..
Neither the TSX Venture Exchange nor its Regulation Services Provider (as that term is defined in policies of the TSX Venture Exchange) accepts responsibility for the adequacy or accuracy of this release.
CAUTIONARY AND FORWARD-LOOKING STATEMENTS
This news release contains forward-looking statements and forward-looking information within the meaning of applicable securities laws. These statements relate to future events or future performance. All statements other than statements of historical fact may be forward-looking statements or information. Forward-looking statements and information are often, but not always, identified by the use of words such as "appear", "seek", "anticipate", "plan", "continue", "estimate", "approximate", "expect", "may", "will", "project", "predict", "potential", "targeting", "intend", "could", "might", "should", "believe", "would" and similar expressions.
Forward-looking statements and information are provided for the purpose of providing information about the current expectations and plans of management of the Company relating to the future. Readers are cautioned that reliance on such statements and information may not be appropriate for other purposes, such as making investment decisions. Since forward-looking statements and information address future events and conditions, by their very nature they involve inherent risks and uncertainties. Actual results could differ materially from those currently anticipated due to a number of factors and risks. These include, but are not limited to, the risks associated with the hemp industry in general such as operational risks in growing; competition; incorrect assessment of the value and potential benefits of various transactions; ability to access sufficient capital from internal and external sources; failure to obtain required regulatory and other approvals and changes in legislation, including but not limited to tax laws and government regulations. Accordingly, readers should not place undue reliance on the forward-looking statements, timelines and information contained in this news release.
Copyright (c) 2019 TheNewswire - All rights reserved.