Tickers: XTSX:GAIA
Tags: #Cannabis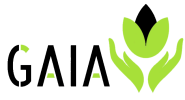 Vancouver, British Columbia - TheNewswire - February 04, 2020 - Gaia Grow Corp. (TSXV:GAIA) (the "Company" or "Gaia") is pleased to announce that it has signed a binding letter of intent ("LOI") with Enagon Inc. ("Enagon") dated January 29, 2020.
Enagon is a privately held Alberta corporation which owns the "milling" technology referenced in the Company's January 24, 2020 news release. "Milling" is not a new process--it is a mechanical method of separating "straw", "hurd", "shiv" and CBD rich flower from hemp bales. Enagon's proprietary milling technology is high-capacity and consistently operates between 0.5 -1 tonne per hour and achieves a finished product with up to a 300% CBD increase. This method quickly and efficiently separates each revenue generating portion of the hemp bale and in doing so, maximizes the profitability of the entire crop.
Pursuant to the terms of the LOI, the parties intend for Enagon to mill industrial hemp to be sold exclusively by Gaia to fibre suppliers and licenced processors of cannabis in Canada pursuant to Gaia's industrial hemp licence. For industrial hemp supplied to Enagon by Gaia, the revenue for the sale of the milled product will be split 30% to Enagon and 70% to Gaia. For industrial hemp supplied by Enagon pursuant to Gaia's licence, the revenue for the milled product will be split 70% to Enagon and 30% to Gaia. Gaia will be responsible for all sales of milled hemp and the distribution of revenue from such sales. Any revenue generated by the sale of milled product produced from industrial hemp supplied by third parties will be split 50% to Enagon and 50% to Gaia. Each party will cover its own expenses from its own resources and cash flow and the industrial hemp will be milled at Enagon's milling facility located in Lacombe County, Alberta.
Once revenue is achieved from initial sales, Enagon intends to expand its milling operations by installing and operating two additional "Enagon Mills" for a total of three machines in a Gaia-supplied facility. This will increase Enagon's milling capacity to 1.5 to 3 tonnes of hemp biomass per hour, allowing Gaia to keep up to anticipated demand.
The Company will provide additional information about the technology and new products on its website in the coming days.
"Enagon and Gaia have aligned with a mutual goal of results driven growth" said Frederick Pels, CEO of Gaia. "Having a quality hemp product at this capacity and distributing directly to every open revenue stream is simply the best business model possible. I anticipate the next steps we take together with Enagon will continue to advance this industry, elevate both our companies, and increase shareholder value. I look forward to keeping our shareholders updated with our progress over the coming quarters."
Garry Evernden, President of Enagon, commented, "We're doing what we believe in-- applying technology in the real world to create economically and environmentally sustainable solutions. We are excited to be working with Gaia, and look forward to expanding together."
Completion of the transaction with Enagon remains subject to the negotiation of a definitive milling agreement. The Company will provide additional information regarding the milling arrangement with Enagon as soon as it becomes available.
On Behalf of the Board of Directors of
GAIA GROW CORP.
"Frederick Pels"
Chief Executive Officer
For further information, readers are encouraged to contact Frederick Pels, Chief Executive Officer at 403-991-7737 or by email at This email address is being protected from spambots. You need JavaScript enabled to view it..
Neither the TSX Venture Exchange nor its Regulation Services Provider (as that term is defined in policies of the TSX Venture Exchange) accepts responsibility for the adequacy or accuracy of this release.
CAUTIONARY AND FORWARD-LOOKING STATEMENTS
This news release contains forward-looking statements and forward-looking information within the meaning of applicable securities laws, including with respect to entrance into a definitive milling agreement and the expansion of Enagon's operations. These statements relate to future events or future performance. All statements other than statements of historical fact may be forward-looking statements or information. Forward-looking statements and information are often, but not always, identified by the use of words such as "appear", "seek", "anticipate", "plan", "continue", "estimate", "approximate", "expect", "may", "will", "project", "predict", "potential", "targeting", "intend", "could", "might", "should", "believe", "would" and similar expressions.
Forward-looking statements and information are provided for the purpose of providing information about the current expectations and plans of management of the Company relating to the future. Readers are cautioned that reliance on such statements and information may not be appropriate for other purposes, such as making investment decisions. Since forward-looking statements and information address future events and conditions, by their very nature they involve inherent risks and uncertainties. Actual results could differ materially from those currently anticipated due to a number of factors and risks. These include, but are not limited to, the risks associated with the hemp industry in general such as operational risks in growing; competition; incorrect assessment of the value and potential benefits of various transactions; ability to access sufficient capital from internal and external sources; failure to obtain required regulatory and other approvals and changes in legislation, including but not limited to tax laws and government regulations. Accordingly, readers should not place undue reliance on the forward-looking statements, timelines and information contained in this news release.
Copyright (c) 2020 TheNewswire - All rights reserved.