Tickers: XTSX:GAIA, XCNQ:GAIA
Tags: #Cannabis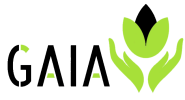 Vancouver, British Columbia - TheNewswire - May 27, 2020 - Gaia Grow Corp. (CSE:GAIA) (CNSX:GAIA.CN) (the "Company" or "Gaia") is pleased to announce the expansion of its relationship with CannGroup Development Corp ("CDC") in line with the sales-based relationship discussed in its March 2, 2020 press release, the companies have come to an agreement to expand their business relationship to allow for the addition of an exclusive-use extraction line in CDC's new subsidiary Site 2 license in Calgary tentatively slated to be licensed and operational by the end of Q3, 2020.
CDC's principal site in Enderby, British Columbia, is a licensed cultivation and processing facility that has its own in-house cannabis production and access to trusted third-party biomass that together occupy the majority of the utility of its extraction machinery's capacity. Among other initiatives to increase its processing volume potential, medical sales capacity and logistical reach across Canada, CDC has recently created a subsidiary, TruExtracts (Calgary) Inc. ("TRU"), that has leased a manufacturing facility and filed the required paperwork with Health Canada for expansion of CDC's current license onto this secondary site in Calgary, Alberta.
Initially, Gaia and TRU have signed a memorandum of understanding ("MOU"), wherein Gaia has proposed to make an investment of capital in two forms:
a) Initially, in the form of high-volume biomass extraction and refining equipment for use within the licensed square footage inside the TRU Calgary facility. The initial goal of this installation is to ensure GAIA has its own uninterrupted extraction capacity for Gaia's 2019 harvest hemp biomass to crude, distillate and isolate in one production line, creating saleable finished product to serve the varying and growing demands of the Canadian medical cannabis marketplace.

b) From the profit generated via the sales of extracted/refined product, sold via CDC's Medical Sales License, Gaia would also commit to an investment of no less than $2,000,000 into TRU in exchange for an equity position in TRU's operations. Gaia will only reinvest from revenues generated at the Calgary facility and will not be placing any upfront treasury funds into the venture.
Furthermore, all Operations, Quality Controls, Quality Assurance and Sales in the Calgary facility would be conducted under TRU's Standard Operating Procedures and licensing. Additional details about and terms of the Definitive Agreement will be provided once it is completed in the near future.
This exclusive jointly-owned processing line will ensure capacity for Gaia's milled hemp biomass that it toll processes via the Enagon joint venture in Lacombe, Alberta, as well as open up partnership opportunities with CDC's and TRU's sales teams and Gaia's industry contacts to source third-party cannabis and hemp products for extraction through TRU's Calgary facility.
"We are now positioned to take advantage of every revenue stream available," said Frederick Pels CEO of Gaia. "We are working on the definitive with TRU and securing our equipment delivery to the Calgary, Alberta location. Having a great working relationship with CDC and TRU, and a mutual ideology of revenue-based growth, I feel we have a recipe for success. With the ability to turn our Enagon milled hemp into extracted products, we can sell wholesale and directly to retail which has always been a goal of ours and it is now one that we will be achieved faster than expected. By being patient and waiting for the right opportunity we were able to get to this phase with zero capex, something I am very proud of and I feel builds significant value for our shareholders. Gaia now has hemp cultivation, biomass upgrading, storefront retail and with the successful completion of this joint venture, full extraction capabilities. I look forward to keeping shareholders updated as developments become available."
Finalization of the joint venture with CDS and TRU remains subject to negotiation and finalization of a definitive agreement which will replace the MOU. Further information will be provided as it becomes available, and once an agreement has been reached.
The Canadian Securities Exchange does not accept responsibility for the adequacy or accuracy of this release.
CAUTIONARY AND FORWARD-LOOKING STATEMENTS
This news release contains forward-looking statements and forward-looking information within the meaning of applicable securities laws. These statements relate to future events or future performance. All statements other than statements of historical fact may be forward-looking statements or information. Forward-looking statements and information are often, but not always, identified by the use of words such as "appear", "seek", "anticipate", "plan", "continue", "estimate", "approximate", "expect", "may", "will", "project", "predict", "potential", "targeting", "intend", "could", "might", "should", "believe", "would" and similar expressions.
Forward-looking statements and information are provided for the purpose of providing information about the current expectations and plans of management of the Company relating to the future. Readers are cautioned that reliance on such statements and information may not be appropriate for other purposes, such as making investment decisions. Since forward-looking statements and information address future events and conditions, by their very nature they involve inherent risks and uncertainties. Actual results could differ materially from those currently anticipated due to a number of factors and risks. These include, but are not limited to, the risks associated with the hemp industry in general such as operational risks in growing; competition; incorrect assessment of the value and potential benefits of various transactions; ability to access sufficient capital from internal and external sources; failure to obtain required regulatory and other approvals and changes in legislation, including but not limited to tax laws and government regulations. Accordingly, readers should not place undue reliance on the forward-looking statements, timelines and information contained in this news release.
Copyright (c) 2020 TheNewswire - All rights reserved.