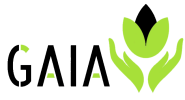 Vancouver, British Columbia - TheNewswire – June 3, 2021 – Gaia Grow Corp. (the "Company" or "Gaia") (CSE:GAIA) (CNSX:GAIA.CN) (Frankfurt:GG0) has entered into a definitive share purchase agreement (the "Purchase Agreement") with TruExtracts (Calgary) Inc. ("TRU"), and each of the shareholders of TRU.  
TRU is one of Western Canada's largest cannabis and hemp processors.  Their 12,500 square foot state of the art facility in Calgary has the ability to process with supercritical carbon dioxide CO2, ethanol, butane, and pentane and solventless extraction. The facility is also Health Canada licensed and fully operational and has an expansion capability of an additional 6,000 to 12,000 additional square feet. Services include toll processing, THC, CBD extractions and isolates, as well as white label service and cannabis THC and CBD products.
"This acquisition is a big step forward for Gaia," says Frederick Pels, CEO of Gaia Grow Corp. "Together with TRU, Gaia intends to become a North American industry leader in the Hemp and Cannabis Extraction space. Our environmentally conscious approach will significantly lower our cost of production and add value as we endeavor to have the lowest cost of production in the industry. I welcome TruExtracts to the Gaia team and look forward to updating our shareholders as our companies grow together."  
"TruExtracts is very excited to start this next chapter in our goal to become Canada's leading hemp and cannabis extractor and processor" says Andre Sinclair, COO of TRU Extracts. "This partnership with Gaia Grow Corp. will accelerate these objectives tremendously allowing us to achieve these goals in a much quicker time frame and give us the ability to excel in the market as we become the lowest cost extractor in Canada and beyond."
Pursuant to the terms of the Purchase Agreement, the Company intends to acquire all of the outstanding share capital of TRU in consideration for $3,000,000 which would be satisfied through the issuance of 30,000,000 common shares (the "Consideration Shares") of the Company to the existing shareholders of TRU at a deemed price of $0.10 per Consideration Share.  One-half of the Consideration Shares will be subject to a voluntary hold period for a period of four-months-and-day following the closing.
In addition to the Consideration Shares, the shareholders of TRU will be entitled to receive a one-time bonus of $1,000,000 within twenty-four months of closing, along with a further bonus of ten percent of gross revenue generated by TRU within twenty-four months following closing to a maximum of $1,000,000.  Any bonus payments will be satisfied through the issuance of common shares of the Company at a deemed price equivalent to the volume-weighted average closing price of the shares on the Canadian Securities Exchange in the twenty trading days immediately prior to issuance.  The Company will also assume responsibility for certain ongoing liabilities and shareholder loans of TRU.
The Company is at arms-length from TRU and each of the shareholders of TRU.  The acquisition of TRU is not expected to constitute a fundamental change for the Company, nor will it result in a change of control of the Company, within the meaning of applicable securities laws and the policies of the Canadian Securities Exchange.  In connection with the completion of the acquisition, the Company intends to issue 3,000,000 common shares to an arms-length third-party who assisted with facilitating the acquisition.  Completion of the acquisition remains subject to delivery of customary closing materials and applicable filings with the Canadian Securities Exchange.
Chief Financial Officer
The Company is also pleased to announce that effective immediately, Zula Kropivnitski has been appointed as chief financial officer of the Company. Ms. Kropivnitski is a designated chartered professional accountant (CPA, CGA) with over 15 years of experience in financial reporting, compliance and corporate tax. She has provided comprehensive accounting and financial advisory services to a variety of public and private companies. Ms. Kropivnitski received her Certified General Accountant professional accounting designation from the Certified General Accountants Association of British Columbia, Canada and later obtained her ACCA designation from the Association of Chartered Certified Accountants. She also has Master of Mathematics and Master of Economics.
Ms. Kropivnitski fills the vacancy created by Natalia Samartseva, who has left the Company to focus on other ventures.
For more Information, please visit their website at https://truextractslabs.com/
The Company has posted a video on its YouTube channel and will continue to diligently post updates over the coming months. A link to Gaia's official YouTube page can be found here: https://www.youtube.com/channel/UC7tbvsY5gl2CrlsESYkbbgw
Please join the conversation on our GAIA group supporter's telegram group at https://t.me/gaiagrow and visit us online at https://www.gaiagrow.com/
For further information please contact:
Frederick Pels, Chief Executive Officer
This email address is being protected from spambots. You need JavaScript enabled to view it.
The Canadian Securities Exchange does not accept responsibility for the adequacy or accuracy of this release.
CAUTIONARY AND FORWARD-LOOKING STATEMENTS
This news release contains forward-looking statements and forward-looking information within the meaning of applicable securities laws. These statements relate to future events or future performance. All statements other than statements of historical fact may be forward-looking statements or information. Forward-looking statements and information are often, but not always, identified by the use of words such as "appear", "seek", "anticipate", "plan", "continue", "estimate", "approximate", "expect", "may", "will", "project", "predict", "potential", "targeting", "intend", "could", "might", "should", "believe", "would" and similar expressions.
Forward-looking statements and information are provided for the purpose of providing information about the current expectations and plans of management of the Company relating to the future. Readers are cautioned that reliance on such statements and information may not be appropriate for other purposes, such as making investment decisions. Since forward-looking statements and information address future events and conditions, by their very nature they involve inherent risks and uncertainties. Actual results could differ materially from those currently anticipated due to a number of factors and risks. These include, but are not limited to, the risks associated with the hemp industry in general such as operational risks in growing; competition; incorrect assessment of the value and potential benefits of various transactions; ability to access sufficient capital from internal and external sources; failure to obtain required regulatory and other approvals and changes in legislation, including but not limited to tax laws and government regulations. Accordingly, readers should not place undue reliance on the forward-looking statements, timelines and information contained in this news release.
Copyright (c) 2021 TheNewswire - All rights reserved.